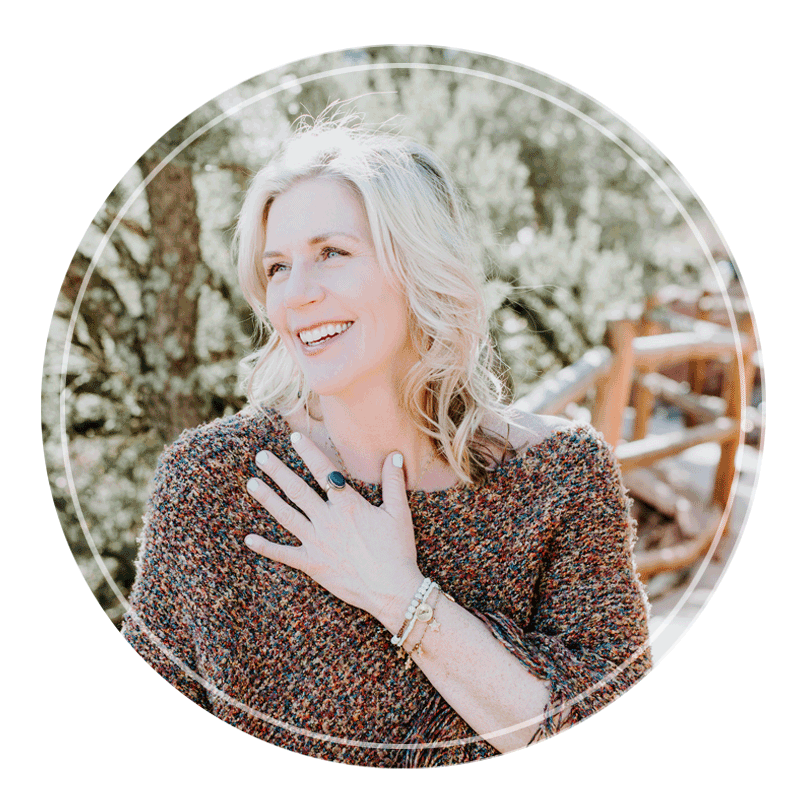 Soulful You is a community in service of helping people connect back to their truest nature. In essence it is about connecting back to YOU.
When we encounter the wounds of life and often the ways we have coped, we then feel burdened and lose connection with our truest SELF. This can manifest in our lives through anxiety, depression, perfectionism, anger, numbness, control, addiction, workaholism, avoidance, physical pain, and more.
We welcome these symptoms or parts of you with utmost compassion and respect. These parts have often been playing important roles and have value. They also will transform into more life-giving roles as the pain their helping gets healed.
I know this journey well as I have walked it, thus am able to be a guide for others in their healing and transformation.
.
My Beginnings…
I have always loved people and had a desire to help others. I came into this work having to walk my own path of healing which began at 20 when I checked myself into a treatment facility for a life threatening eating disorder. I was a leader, high achiever, and super social. I looked good on the outside, but was dying inside. I had learned not to need, not to ask for help, not feel too much, and it was emotionally and literally killing me. I didn't know who I was outside the jobs I did, the roles I had, how I performed, or looked.
The eating disorder became my invitation to begin a journey of discovery, healing, and awakening. It was the first layer of many covering up my Truest Self. Other layers such as codependency, people pleasing, attachment wounds, abuse, and more came later. I had no idea how all these things were influencing my present day choices until I began to truly listen and see what they needed me to know. As I did, those things healed and transformed.
I now consider my past eating disorder a gift, as it helped me begin the journey of "waking up" to who I really was. What could have killed me, saved ME.
Today I get to give back and live out my purpose. I am passionate about seeing people come home to who they really are and live out of a place of compassionate and courageous LOVE. I love my life and am grateful!
I live with my beautiful family in Colorado Springs, Colorado. I am a huge lover of the outdoors, health and wellness, adventure, and my tribe. I cherish any opportunity to be in nature as it is my happy place.
My Work…
What do I do? I serve as a therapist, coach, and co-creator in helping you heal and transform the things that keep you from living the life you desire.
Being trained and licensed as a psychotherapist, Certified Internal Family Systems Therapist, and walking my own healing path, I have a vast array of experience in helping people understand and heal trauma, attachment, grief and loss, addictions, anxiety, depression, abuse, spiritual issues, and more.
I also have experience and training in somatic work, yoga, attachment, trauma, CBT, DBT, Gestalt, Object Relations, Listening/Centering Prayer, and am currently in a 2 year training for Biodynamic Craniosacral Therapy. I incorporate these modalities as it is requested or helpful. I am an ongoing student of healing and life giving modalities.
.
Dawn Elliott Kendall – FL MH 6623
Licensed Mental Health Counselor & Qualified Supervisor | Certified Internal Family Systems Therapist Level 3 | Certified Eating Disorders Therapist & Supervisor
Thank you so much for being on this journey with us!
Love Dawn & the Soulful You Community!